Just because you're on the ketogenic diet doesn't mean you need to sit out desserts on a holiday gathering. While traditionally prepared desserts will kick you right out of ketosis, these 7 keto-friendly desserts can be enjoyed without worry or guilt. Plus, they taste so good, even those who aren't on the keto diet won't mind eating them!
Keto-friendly Pumpkin Cheesecake Mousse
We were in love with the very mention of "pumpkin" and "cheesecake" in one sentence. Cream cheese and heavy cream boost the fat content and make this a rich choice. The sweet fall flavor of pumpkin is a match with creamy cheesecake that you can indulge in without ruining your diet.
Fudgy Pumpkin Brownies
How about pumpkin and chocolate? These rich and fudgy brownies have that pumpkin spice and a heavenly sweetness without any sugar. The gooey texture will steal your heart away!
Crustless Pumpkin Pie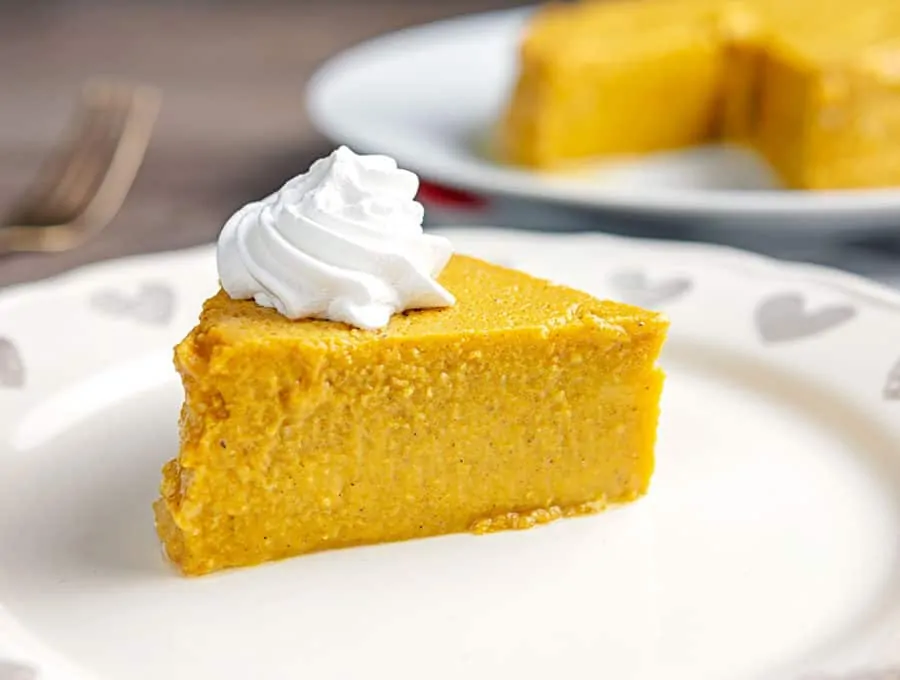 You won't miss pumpkin pie with this pudding that takes the best part of the pie (the filling) and leaves behind the crust. It's also something you can make in your Instant Pot to save time, another win for this keto friendly dessert!
Keto Pecan Pie Tarts
Don't let keto dietary restrictions ruin your Christmas dessert spread. Just change the way you think about them and all will be well. These keto pecan pie tarts prove it with that timeless pecan pie flavor and none of the ingredients that will ruin your diet. Made with coconut flour and almond flour, you'll be in the right carb zone.
Keto Chocolate Silk Pie
If it's the pie you crave, then nothing can compare to a keto-friendly crust made with almond flour and other keto-compliant ingredients. Loaded with a silky, rich, and chocolaty filling, you'll wonder where this has been your whole life.
Low Carb Apple Fritters
Make use of that apple harvest bounty with apple fritters made in a low-carb way to keep you in ketosis. Chunks of apple sweetened just right with keto-friendly sweeteners burst forth from these coconut flour and almond flour-based pastries. From Forest and Fauna.
Keto Dessert Bark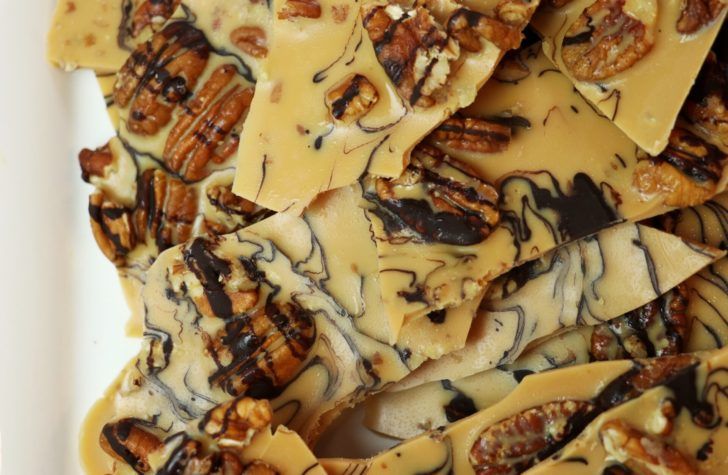 What are the fall holidays without any bark? This keto-compliant bark has plenty of bites so you can indulge in a fully guilt-free way. Plentiful in healthy fats with coconut oil and peanut butter, you'll love this dark chocolate treat. What's more, you can keep it in your fridge to snack on throughout the holidays or give it as a gift in pretty tins for your fellow keto dieters!
Save room for dessert and you'll have zero regrets thanks to these keto-friendly desserts to share with friends and family!